Connecting to God's Revival
We know that attending a church for the first time may be intimidating. However, when you step into Harvest Army God's Revival Arena, you are coming to a place of Revelation, where you can hear from God for your life, a place of Miracles, where you can expect God to supernaturally touch your life, and a place of Vision, where you find purpose and direction for your life. We are here to connect with you so that you can find your place in God's Revival!
SERVICE TIMES
Harvest Army God's Revival Arena has multiple worship services throughout the week for you to participate in God's Revival.
WEEKLY WORSHIP SERVICES
Bible Training Hour on Sun 10:00 am
Come and experience God's Revival with prophetic worship and utterance.
Divine Worship Service on Sun 11:00:am
Come and experience God's Revival with prophetic worship and utterance.
Holy Ghost Fire Service on Sun 7:30:pm
Weekly nights of ecstatic praise, fellowship and preaching. In this hour we
expect deliverance, healing and miraculous breakthroughs.
Mid-Week Service on Tue 7:30:pm
Our Tuesday night Mid-Week service is focused on dynamic teaching, and .
revelation.
LOCATION & DIRECTIONS
HARVEST ARMY GOD'S REVIVAL ARENA IS A CHURCH LOCATED IN THE CANARSIE AREA OF BROOKLYN, NEW YORK. USE GOOGLE MAPS FOR DIRECTIONS. OUR ADDRESS IS:


HARVEST ARMY GOD'S REVIVAL ARENA
9821 Foster Ave. (Corner of 99th Street. and Foster Ave.) Brooklyn, NY 11236
What Do You Mean by God's Revival?
God's Revival in Brooklyn is God igniting every believer and church in the borough to storm the neighborhoods, streets, subways,and homes of the city with the gospel of Jesus Christ. This involves every believer arising to preach, witness, and share the gospel throughout the neighborhoods of Brooklyn. As churches and believers boldly preach and witness throughout Brooklyn, a harvest of souls will come into the kingdom of God, and the churches of Brooklyn will be filled. God's Revival is greater than one church, it is a move of God throughout Brooklyn and worldwide. Thus, Brooklyn will be a model, a microcosm of World Revival.
We train every believer to be active soul-winners: every believer a preacher. We teach every believer how to hear God's voice. We develop every believer to be active in the ministry God has called them to.
Sunday's at Harvest Army God's Revival Arena are filled with the expectation of God speaking through powerful preaching, prophetic utterances, and encouraging messages. Members expect God to move by His Spirit in bringing new believers to Christ, healing, breaking addictions, and freeing people from mental oppression. Church members are looking to connect with you as you seek to connect with God.
How long is the CHURCH service?
In total, a service at Harvest Army God's Revival Arena is about 2 hours in length. Services begin with an opening prayer and scripture reading. Then, our Praise and Worship Team leads the congregation in vibrant singing and music to lead us in the presence of God. We have reports on our evangelistic outreach, and on prophetic revelations being fulfilled. You can also expect an anointed musical rendition from a special singer, and our choir ministers a dynamic song. Our pastor delivers a word from God that is relevant for the time.
What about my Family?
We welcome all in your family to be a part of us and there is something for everyone. God is speaking to both males and females of all ages; this means that you, your children, and your spouse can be used by God to fulfill his purpose on the earth. Our Sunday Morning Bible Training Hour starting at 10 am has classes for infants to pre-teens, teenagers, and adults. It's 45 minutes of biblical teaching and discussion. We welcome all to participate in our worship services and experience God's Revival. Children, men and women are encouraged to participate in ministry in the church. Children and teenagers are seen sharing their testimonies, preaching, singing, and playing music as they participate in ministry. Men and women are given opportunities to preach, prophesy, testify, and any other way they want to participate in the ministry. Furthermore, we provide powerful teaching on having healthy marriages and family relationships; there are even published books from our pastors and leaders on marriage and family.

Let us know you're coming
Ready to connect to God's Revival in person? We can't wait to meet you in person. Simply fill out the form below and we'll make sure to give you the Royal treatment upon your first visit.
"Before I came to Harvest Army Church, I visited the doctor who recommended that I did some blood test. I did the blood test and the results were crucial. The doctor suggested I did another test and go have a talk with my pastor. At the time I wasn't a member of any church but God brought me to Harvest Army. (Jms.5:14) "Is any sick among you? let him call for the elders of the church; and let hem pray over him, anointing him with oil in the name of he Lord." So when the pastor called the congregation to the alter for prayer, I went believing God for my healing. I knew my situation was just a trial of my faith. I went home and fasted and asked one of the sisters in the church to pray with me. When I went back to the doctor he said, "what happened? This is rare. I have never seen anything like this before". In my heart I was rejoicing. The doctor said he had to contact the blood test center to make sure. He suggested I visited another doctor for a second opinion, but I don't need a second opinion. I believed by faith and I am healed. There is no creature on earth that can make me deny the power of God. I know he is real and that he heals. He is worthy to be praised. "
Annesha Williams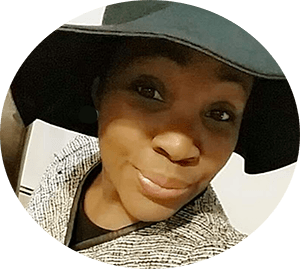 I always knew that God existed and I knew I needed him, but I never knew that he needed me. I always felt condemned by my sins and the devil kept telling me that I cannot make it, and that I was never good enough for God. The devil told me all kind of lies, until one day I was led by the spirit to Harvest Army Church. My eyes have been opened and the vail has been removed. Now I am set free by the son of God, Jesus Christ. Thanks be to God the father for his faithfulness towards me.
Davion Campbell
I Thank God for blessing me with Harvest Army Church. I have grown spiritually and still growing. I have learned a lot and one thing I love about Harvest Army is that they teach you the truth about the Bible .I know this is where God wants me to be.
Tricia Best